The Press Cries Wolf
The post office is at the center of the latest moral panic, but how can readers tell what's worth a real freakout anymore?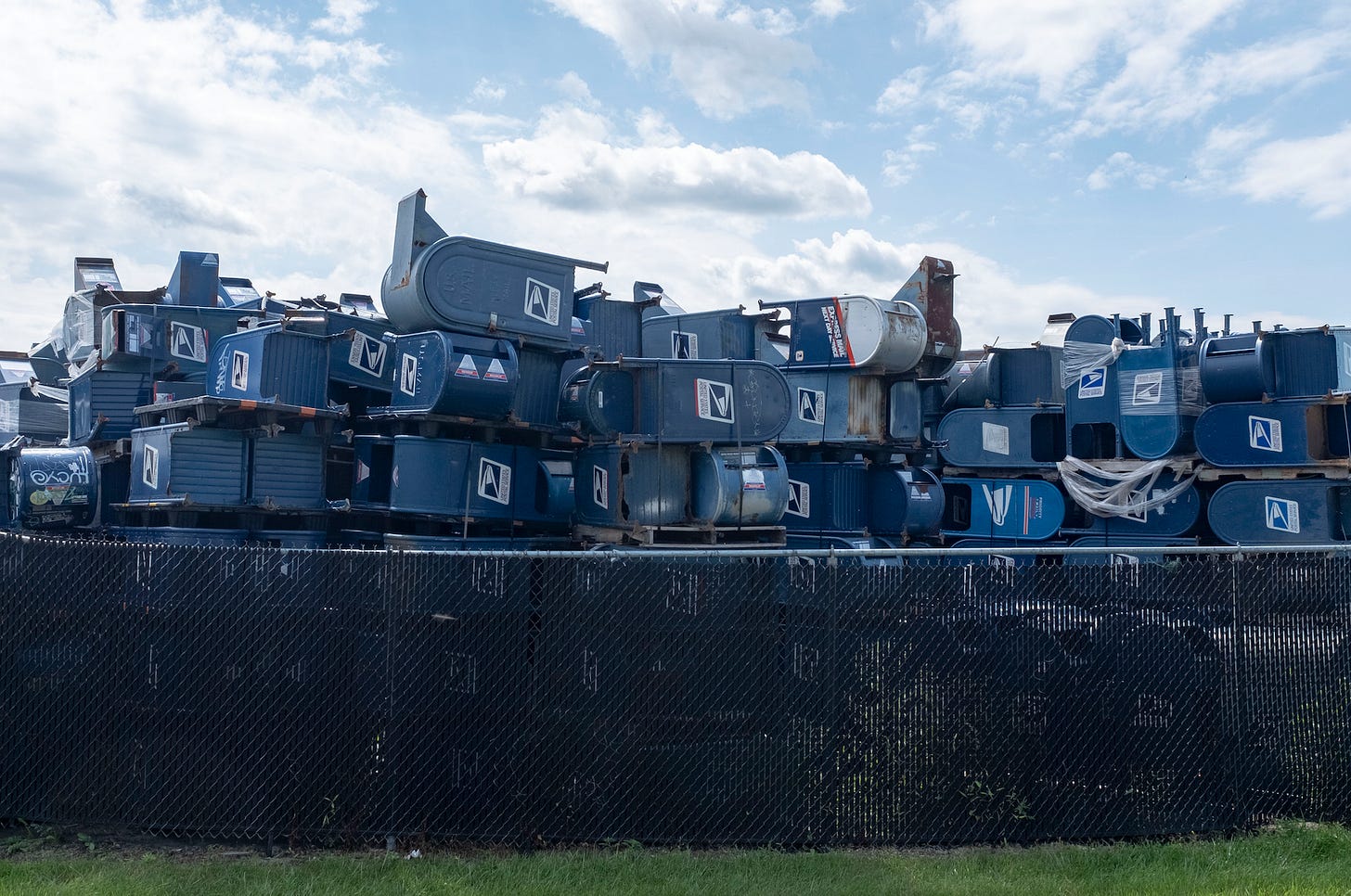 Suddenly, the Postal Service is the biggest story in America. Donald Trump's latest "assault on our democracy" jockeyed for the lead theme on the first night of the virtual Democratic National Convention. Multiple speakers used the phrase "defund the post office" to describe efforts by Postmaster General Louis DeJoy – the latest in a long line of Trump acolytes occupying the Oil Can Harry role in news coverage – to pull a seeming postal slowdown.
Hashtags like #SaveThePostOffice are flying around social media. John Ratzenberger, the actor who played beer-drinking mailman Cliff Clavin on Cheers, recorded an Instagram video on behalf of the beleaguered service. Actress Jamie Lee Curtis described seeing a man wearing a "red cap" with "white letters" towing a postal truck away, which made her wonder:
Conspiracy? Outright attempt at stealing the election by denying the access of the USPS?
Pictures of mailboxes being moved or warehoused behind fencing rocketed around the Internet. Another twe…
Keep reading with a 7-day free trial
Subscribe to Racket News to keep reading this post and get 7 days of free access to the full post archives.