Our Man in Cambridge
Whistleblower Steven Schrage reveals what America should have known all along – Russiagate was both crime and farce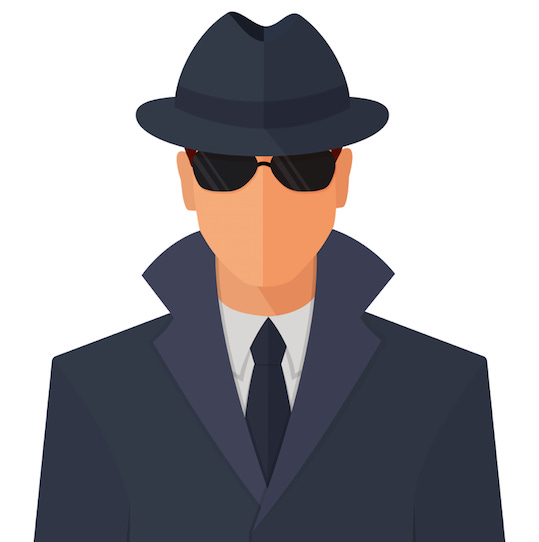 "Was Halper really three hundred pounds?" I asked, looking up from a sheaf of papers.
"Hell," said Steven Schrage, eyes widening. "That's probably an understatement."
I first met Steven Schrage weeks ago, in a dingy motel hours from either of our homes. Like a lot of whistleblowers, he was cautious, frustrated, and seemingly exhausted and full of energy at the same time. For years, he'd been a doctoral candidate at Cambridge University, where his thesis advisor was none other than Stefan Halper, the so-called "FBI Informant" who conducted surveillance on Trump-related figures like Carter Page, George Papadopoulos, and Michael Flynn. 
A longtime Republican who'd served in senior positions under Colin Powell, Mitt Romney, and Scott Brown, Schrage in a supreme irony only moved to England because he'd become disillusioned with what he calls the "swamp" of Washington politics. Hoping to get away from it all, his relationship with Halper instead put him at the center of the origin story of perhaps the biggest political scandal of our generation, i.e. Russiagate. 
Adding a layer of absurdity was the fact that he was unaware of this at the time, and, he says, only became aware years later, while walking down a London street in May of 2018, reading news stories that were blowing up his phone about his former boss. (You can read his account of this, "The Spies Who Hijacked America," here). 
He recalls being flabbergasted as he read news stories that, among other things, described the elephantine Halper – a bombastic, deeply flawed figure the spy agencies nicknamed "The Walrus" – as a super-spy whose identity was such a terrible secret that exposing him could "risk lives." And there was another thing.
"I was about to fly out for my wedding," Schrage recalls, shaking his head. "I guess I have to give myself some credit – I kept a stiff upper lip for the ceremonies."
After years of silence, Schrage hit the headlines today. This morning, he gave an interview to Maria Bartiromo on Fox that contained explosive information. 
In a taped conversation on January 10th, 2017, Halper advised Schrage not to bother trying to get a job with Donald Trump's new National Security Adviser, Michael Flynn. The told Schrage that Flynn wasn't "going to be around long," and was "really fucked."
Why was Trump's new security chief in trouble? Because, Halper told him, "opponents… so-called enemies" of Flynn were "looking for ways of exerting pressure." Halper added that Flynn would be "squeezed pretty hard" by these enemies, and his "reaction to that is to blow up and get angry," which was why he was "fucked" and "so unsuitable." 
You can listen to the recording below. Halper did not comment to Fox.
The conversation didn't make sense to Schrage at the time. Flynn had served as the head of Barack Obama's Defense Intelligence Agency, was now one of Trump's closest aides, and was about to assume one of the country's most powerful intelligence jobs. 
Schrage, whose academic work at Cambridge – ironically, as he now notes – focused on the vulnerability of presidential campaigns to inappropriate or corrupt influence, had long ago assessed that Flynn was one of the only people in Trump's orbit with legitimate, top-level intelligence experience. He had even once opined to Halper that removing Flynn would be equivalent to "beheading" Trump's team. If anyone had job security under Trump, it should be Flynn. What was his advisor talking about?
This is an excerpt from today's subscriber-only post. To read the entire post and get full access to the archives, you can subscribe for $5 a month or $50 a year.