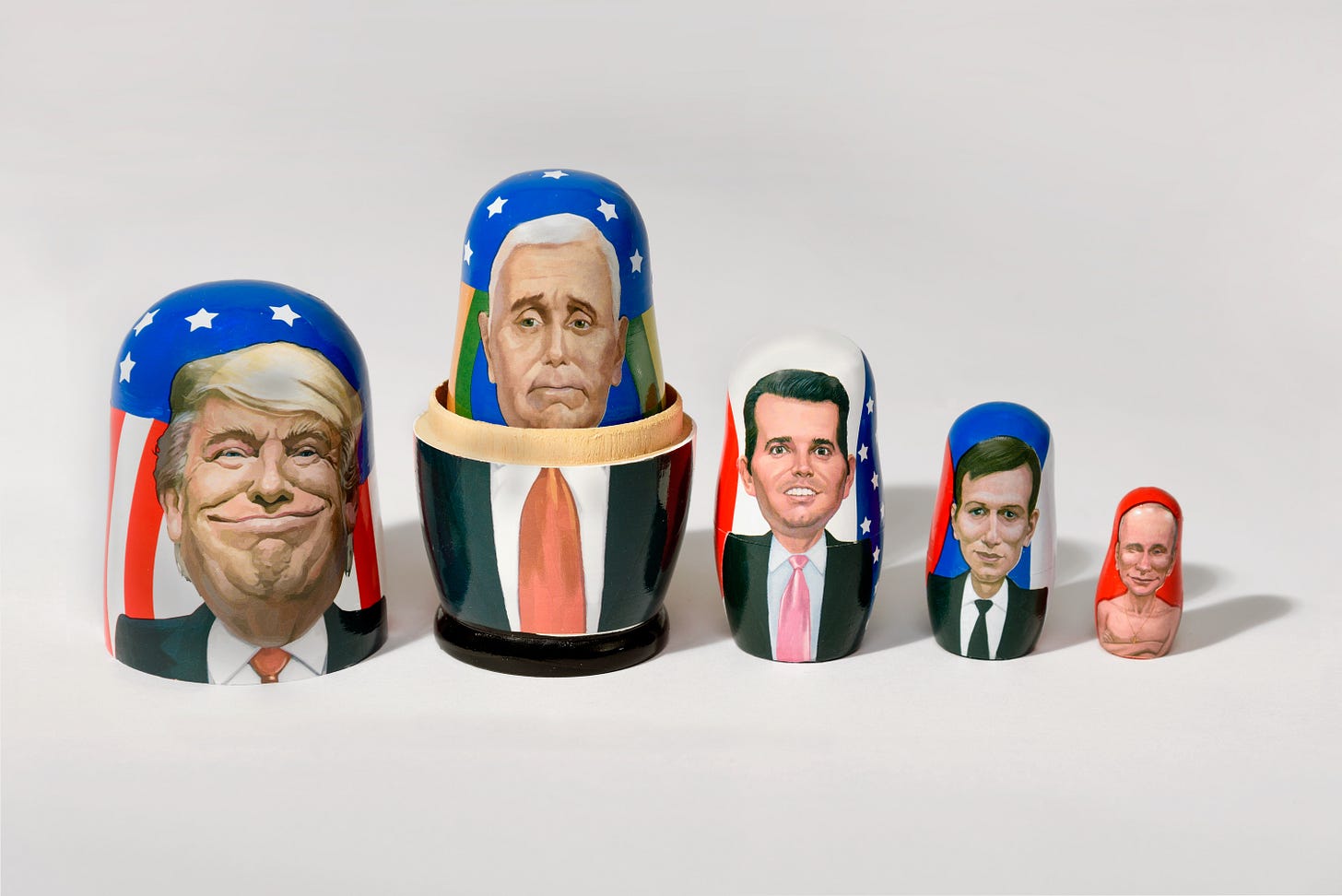 Note to readers:
Hate Inc. is completed (start from here, if you missed it). It will be out on shelves with minor alterations in October, published by OR Books. The same publisher will later be publishing hard copies of The Business Secrets of Drug-Dealing (which you can read here).
I struggled quite a bit over what to do next in this space. I started working on one narrative project in February, then another in March.
Finally, a few weeks ago, after the Substack entry, "Russiagate is this generation's WMD," I got called out on Fox News by former 60 Minutes reporter Lara Logan. This led to a new idea.
The gist of Logan's comment was, it was all well and good to write about a few things the media got wrong on Russiagate, but another to do the job of fully investigating the case. The implication was a reporter from a liberal outlet like Rolling Stone would never go there.
It's a fair point. So, game on. I'll do that investigation.
The title of this project is a placeholder. I'll add a real on…
Keep reading with a 7-day free trial
Subscribe to
Racket News
to keep reading this post and get 7 days of free access to the full post archives.