All the folk devils are here
Most of the old media revenue streams are gone – except one big one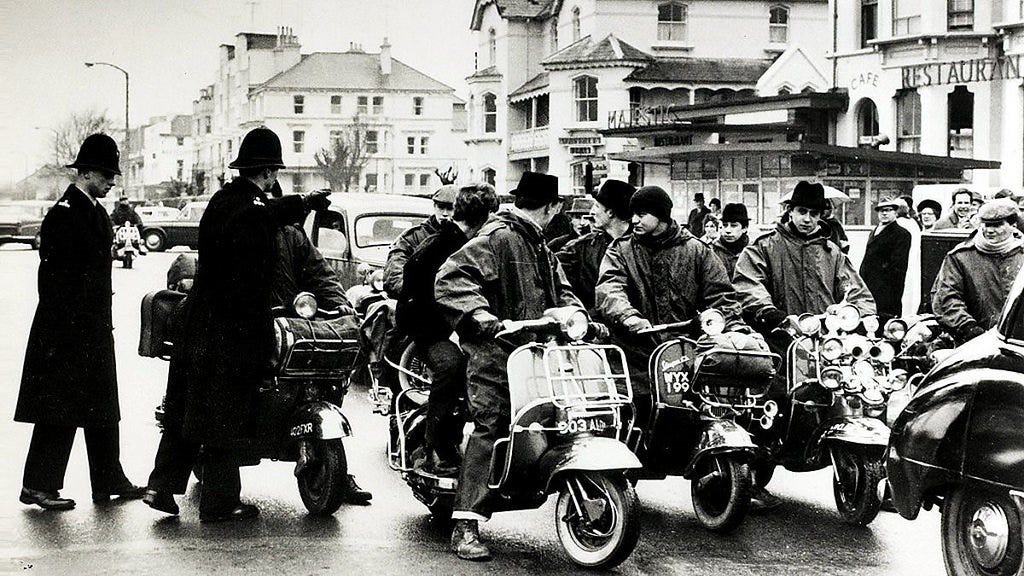 In the mid-sixties, a South African sociologist named Stanley Cohen focused on a seemingly parochial topic.
He was interested in news headlines about gangs of "Mods" and "Rockers" clashing at seaside holiday resorts around Great Britain. The narrative had taken the nation, and the world, by storm.
The Mods and Rockers in 1964 were not fully distinguished and had little concrete group identity at the time.
Rockers roughly speaking had long hair and fashioned themselves after American groups like the Hell's Angels (although they listened to different music).
Mods had cropped or shaved heads, listened to soul, ska, jazz and R&B, and favored tailored clothes. The original skinheads being worshippers of African-American culture and music is an irony that's seldom mentioned today.
According to media narratives in sixties Britain, these dueling young deviants, minds addled by new forms of music, were desecrating British holiday resorts. The victims were middle- to upper-class Britons enjoying…
Keep reading with a 7-day free trial
Subscribe to
Racket News
to keep reading this post and get 7 days of free access to the full post archives.